" In true

Healing

we hand you
the

tools

to heal yourself.
No one can do that work for you.
We can guide you and support
and ultimately
the choice is yours…"
Hi! I am Jósa Goodlife
​
Welcome to my Universe!
I am so pleased to 'meet you'
in here...
I have consciously been on the
path of healing and self development
for more than two decades
- which is basically at least half of my life!
​
Born and raised up in Iceland I was challenged
by quite unstable family patterns.
​
My mother was dealing with a mental dis-ease
and my father was struggling with addiction.
I think it is important to mention this - not to define me,
but rather to acknowledge
- how 'different' I felt -
from the early beginning of my young life,
being the only one in my circle of friends
dealing with visible disfunction at home.
​
Everyone around me knew that there was something 'off'
which became a huge part of my sense of identity.
I felt we were inherently wrong
and I carried a lot of shame on my little shoulders.
Depression and anxiety became companions that I knew the best
and later on - a big part of my own identity,
growing into adolescence.
Battling with mental imbalance
was a normal part of my every day life, for over a decade.
By the end of 2009 I had to face the distress
of overcoming a critical physical disease.
It was sudden and life threatening.
I felt I had struggled enough in my life,
but were yet to realize
the true challenge
of my own inner suffering.
​
This tipping point in my life became my greatest teacher
and to make a long story short,
I learned that:
​
I am here to choose and create my own life!
in co-creation with our dear Universe.
​
Nobody else can do that for me
and I am not merely a victim of outer circumstances...
​
In order to thrive in my life I am allowed to
choose for me wholeheartedly!
- and to become my own loving parent for
healing and empowerment
also//especially on days when life feels rough...
​
It was in that process that I started my
awakening process
- to truly explore
my inner gifts and life purpose:
the gift that I am
​
Dedicating my journey towards a path of healing
I chose to study
yoga and meditation
perceiving the urge to support my environment
through these nourishing practices
that had helped me
finding back home to my true self
​
I learned to trust my intuition and to discover my authentic gifts of:
Healing ○ Inner Wisdom ○ Boundless Creativity
I
I learned reiki & yoga and studied Access Consciousness.
My path truly lid up once I added the wisdom of
the Akashic Records
into my own life and work
turning up the potency of
​
Infinite Possibilities ○ Magic ○ Playfulness
​
Finding much healing through my writings
(which soon will be official with your support!)
and the creation of my new
offerings
~ designed to take
you on a creative journey within
for meeting pure magic
...
These I'd like to share with you!
​
Supporting you to find back
into alignment of
who you truly BE
to create the
goodlife
you deserve
to live
Based in Brooklyn NY for 7 years
and prior that in Iceland // Denmark
I have worked with my clients - in person as virtually
- in all ages -
and all over the world
​
For now you can find my physical body
located in the
Bay Area, California
(most of the time)
​
​
​
I am beyond grateful for every single one of you who have chosen to work with me through the years - in person and in groups.
Without you, I wouldn't be the one I am today...
​
Let's keep on growing together. Let's uplift and create the world we desire.
Yes we can!
​
In love
J.
The Universal Spirit guides
​
are the ones working among us
through every single session.
They are your guides - and my guides
always willing to contribute to your welfare
and your wildest growth possible at any given time.
When in session, Jósa is highly connected to them all.
Our masters, teachers and loved ones //ancestors (who have passed)
are all around us. When working in sessions, they usually don't choose
to be too significant when it comes to identity
(this is not mediumship!) and merely whisper words of wisdom
for your highest guidance,
as they already know your asks and wishes
and love assisting with clearing your path
whenever you allow.
​
​
receive the following video gifts:
​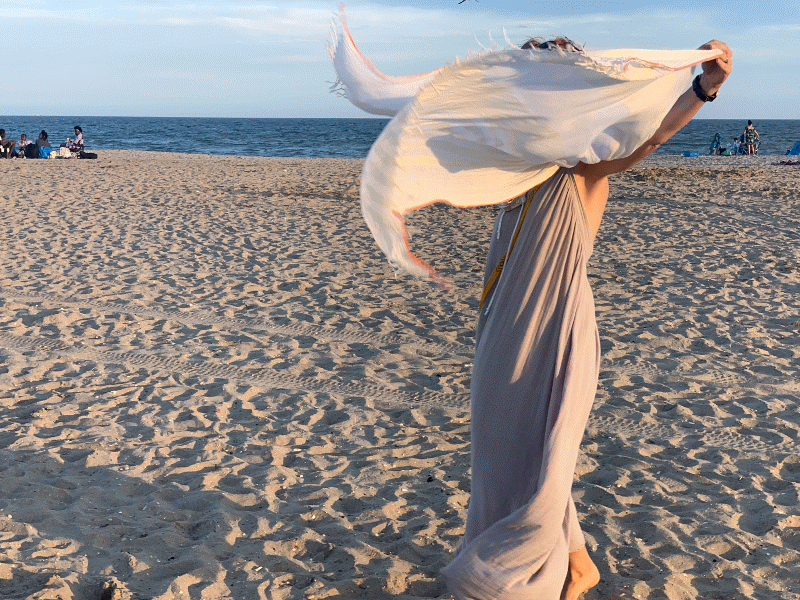 Jósa's personal healing story...
"10 years ago I was diagnosed with cervical cancer and in a 3 week period, my whole life was completely transformed from being the healthy 32-year-old woman who I thought I was going to be
- for quite a while at least
Rapidly and sadly my path took a sharp turn,
into something else
as I became a woman without a uterus

and so my life became something completely different
from what I thought it would be
​
This turning point became a big transformation
on all levels in my life as a young woman.
A turning point for choosing me
and a dedication to my life path
of healing and creativity.
​
To find the place of my true inner joy
- as I realized
I had been given a second chance
to create a beautiful life!

Through my journaling, I documented my process from the very beginning. These writings are now
taking form as a book.
​
​
With my story, I will tell you my version of how I have healed
and learned to live as a 'new me'.
Through real struggles and my feeling as an outsider
all while growing into finding my true voice
and my connection to consciousness
//god//spirit

My belief is that every single transformational story has the potential to BE a powerful voice out there.
If you make it through,
you are meant to share your experience
in one way - or the other...
Through the years I have listened carefully
to my inner voice
and the voices around me.
How can we heal together?

My book is in its making. I am working closely with an editor and a graphic designer on finding its right form.
​
This project wants to be born into the world as a conduit of light,
giving hope and healing to everyone that are looking for it.
​
If you would like to take a minute to take a look at my gofundme page
and perhaps tip in with a donation
(any $25 gets a free pdf when ready!)
//share with those that might benefit from my story
- I am deeply honored to share with you
my most important work to date...
​
thank you so much for taking your time to
peak in
​
love j.
​
​
Read more about the book and

Jósa's healing journey
by clicking the image below:
Connect to Jósa on Instagram to be in touch with her adventures and daily life
get your name on the list!
we promise not to put a spam spell on you! we only write 1-2x a month...
or when something really exceptional in the realms of magic